TRUMPLER offices
Jardín vertical, Trumpler Internacional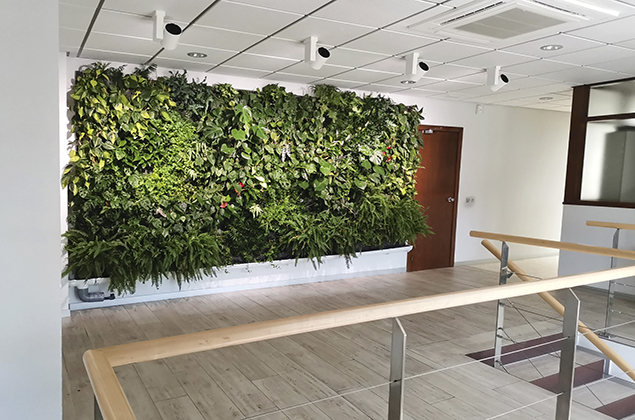 The vertical garden is located at the reception of the Trumpler offices, in Barberà del Vallés.
A live reception for Trumpler's offices
Formed by more than 450 tropical and subtropical plants. Among those selected we find our grateful Philodendron scandens, a voluminous Nephrolepis exaltata and the hardy Monstera deliciosa and andasonii. The Alocasia amazonica gives us color points and the Chamadorea elegans, the Ficus repens and the Phlebodium aureum will give us the jungle detail that the client was looking for. The Adiantum fragrans will help us, as if it were a humidity sensor, to take care of our garden. All of them survive thanks to Flora Vertical's automatic irrigation and fertilization system. By means of a metering pump, the vertical ecosystem receives all the nutrients and moisture necessary to grow, as if it were its natural habitat.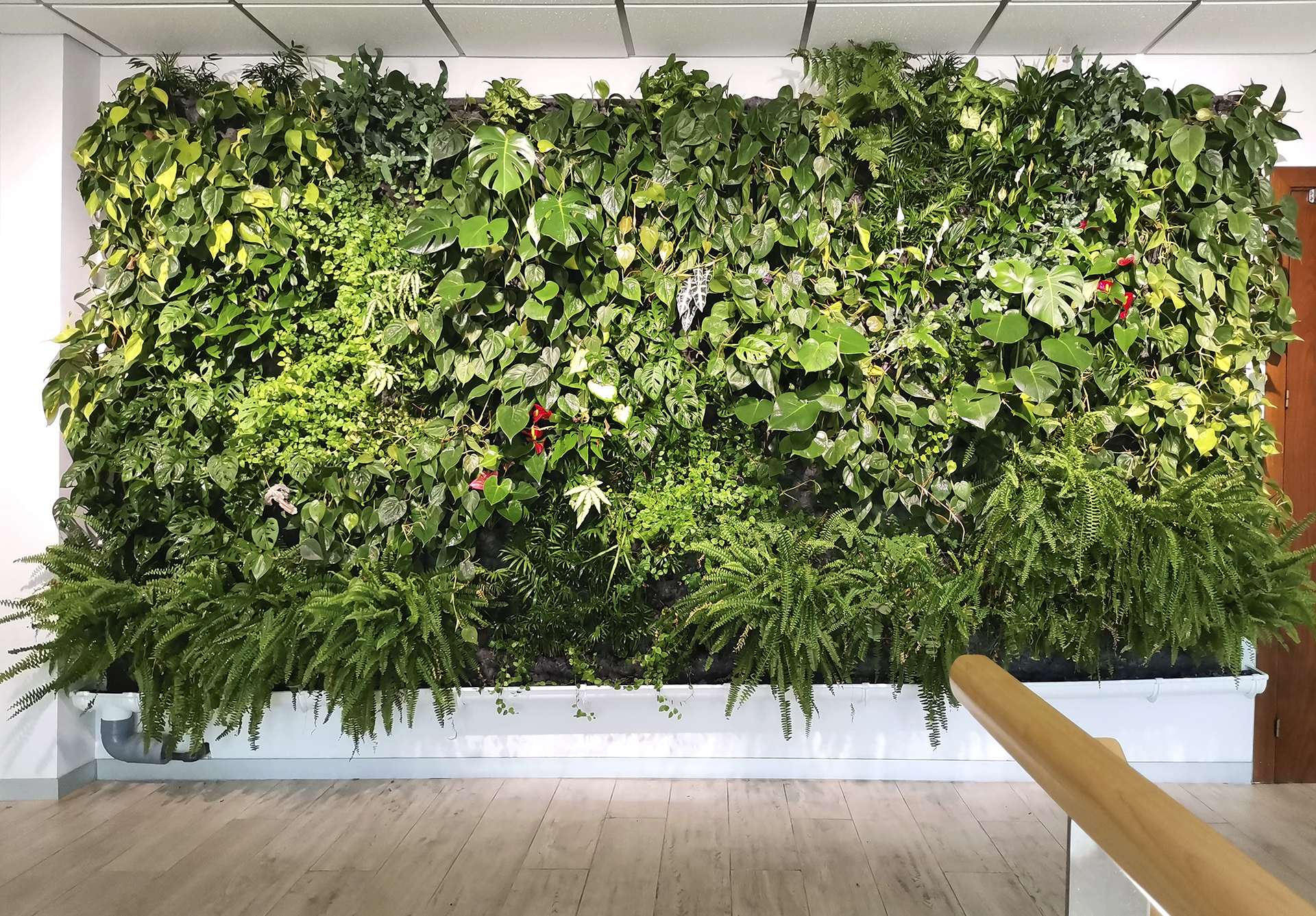 Technical study of special lights for plants.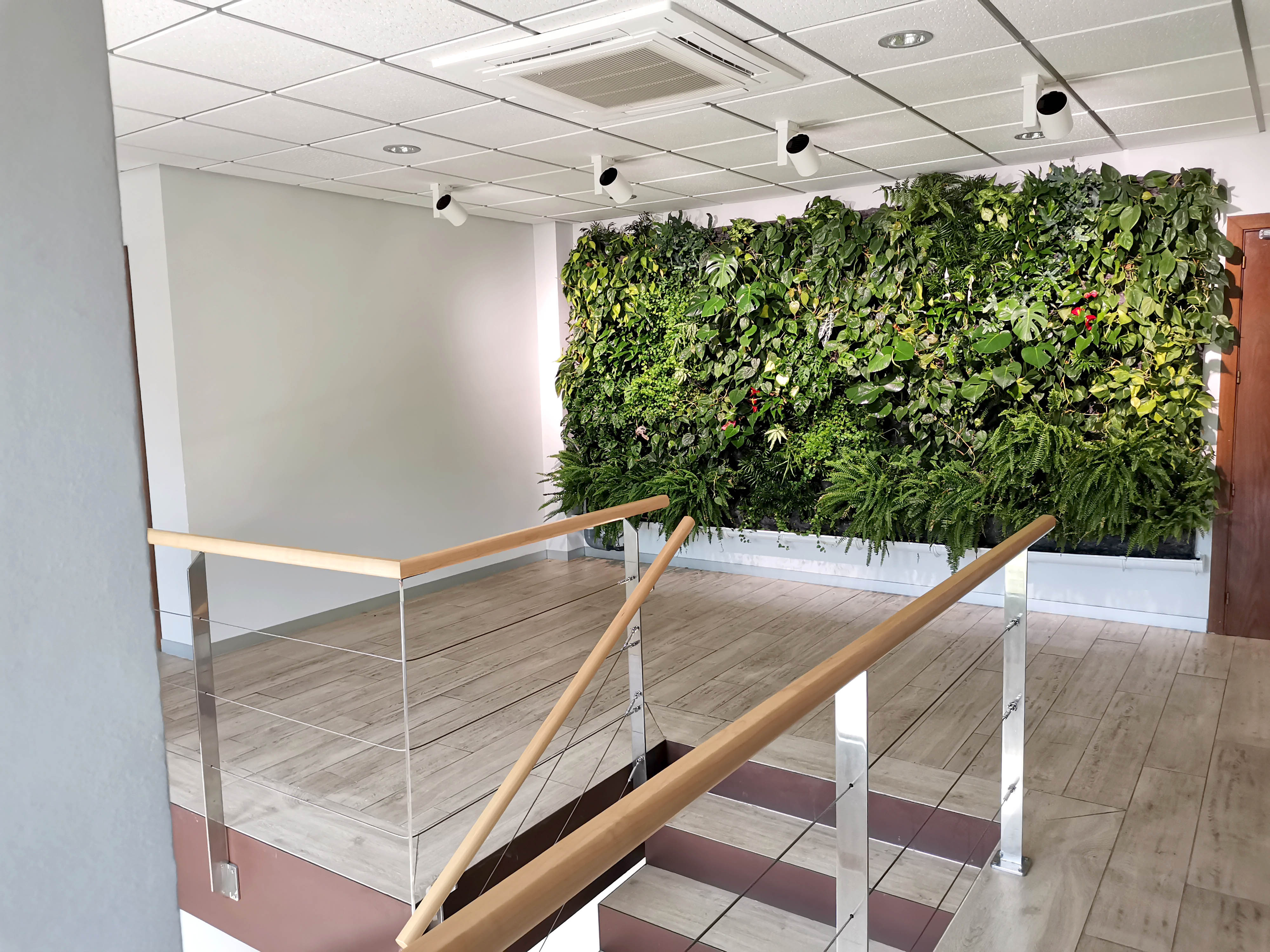 The technical study for the lighting of the vertical garden will indicate the number of lights needed and their position.
In this case, 4 luminaires were installed that provide the garden plants with the flow of photons with photosynthetic activity necessary for them to carry out photosynthesis. In addition, thanks to its 3700ºK we provide a very cozy warm light.
Flora Vertical S.L.
Trumpler S.A. , Barverà del vallés 2020
Share: