PLAYAMEDIA Vertical Garden
Vertical ecosystem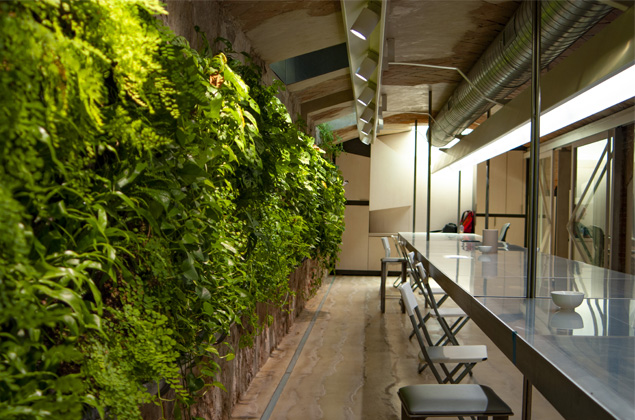 The offices of the Playa Media, are situated at the subsoil of an edifice on foot of beach at the neighbourhood of the Barceloneta, Barcelona's centre. It plants almost at level of the sea, historic edifice and protected, now fused with some modern offices. An ideal location so that our ecosystem nourish of the excess of humidity of the ambient and look like part of the environment.
We design a functional reality green for the concrete necessity of our customer:"-crowd living our offices".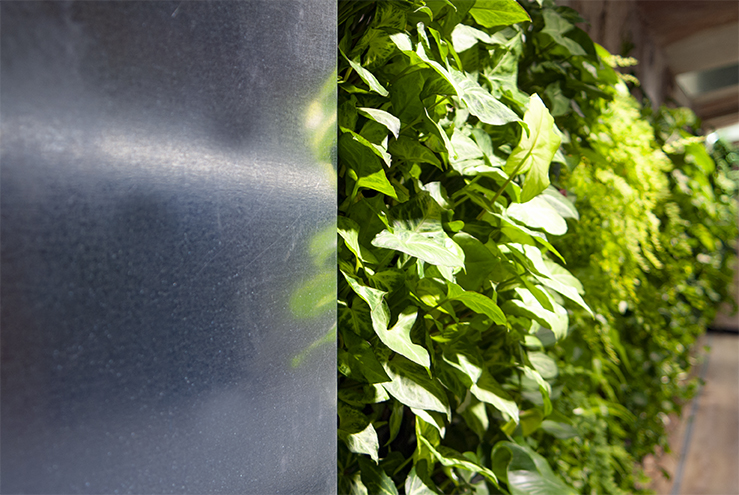 We install a vertical garden of 12 m² and 600 plants selected tropical and subtropical type.
The project includes a technical survey of illumination for the feasibility of the garden. The result was the installation of 12 special projectors that contributes us the flux of photons that need the plants for his optimal growth.
We seek an unripe and fresh image. Relaxing.
For the management of the water have installed a system of watering and automatic fertilisation, monitored mediating a digital programmer. The collection of the excess water realises automatically by means of a bomb and sensors of level.
This vertical garden was posed since a principle to achieve the maximum comfort of his users. On the one hand it achieved the aesthetic aim improving noticeably the ambient of work owed at the foliar mass and his illumination.
Finally it achieved regulate of natural mode the temperature and the humidity and of the ambient of work.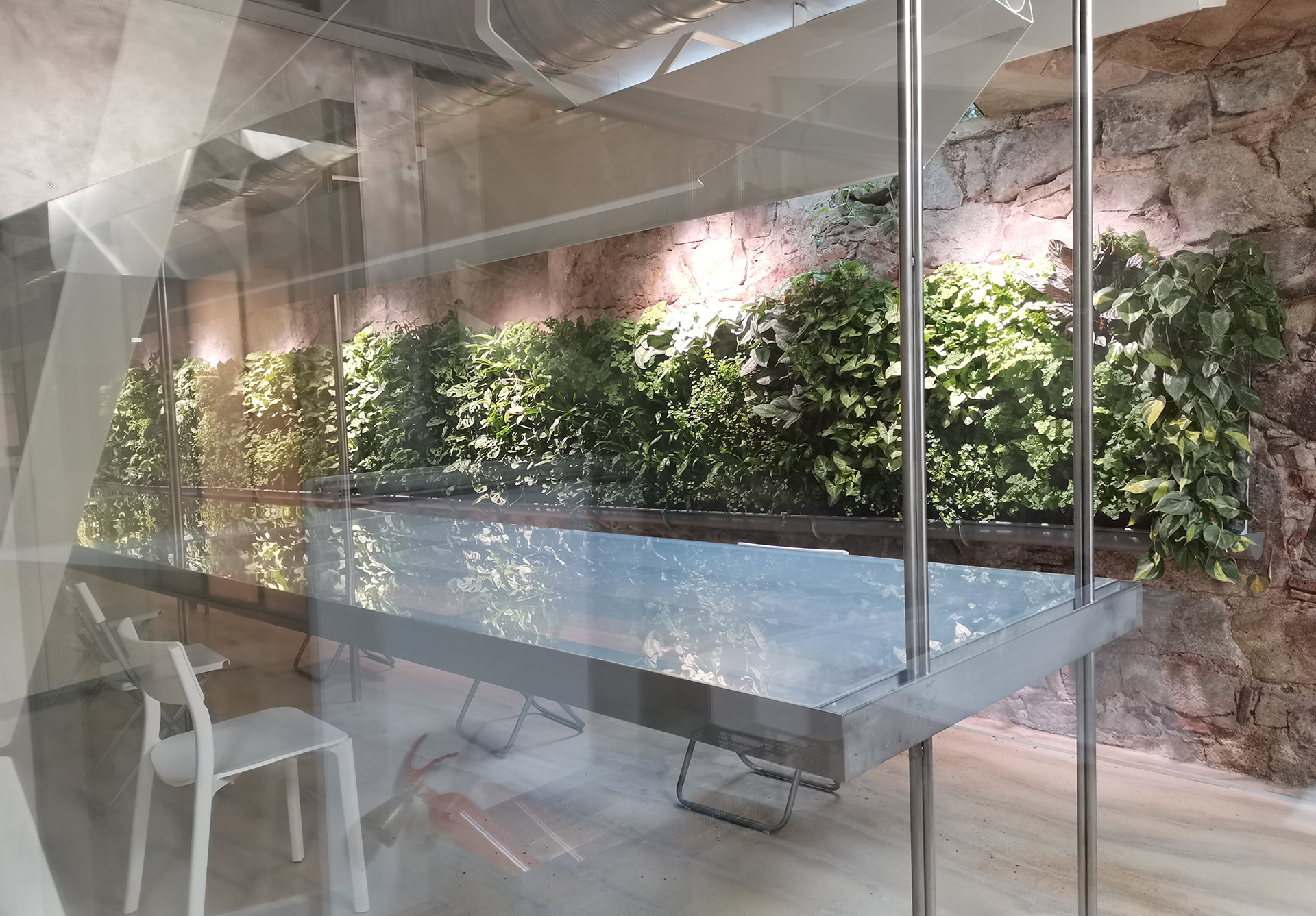 More of 15 types of plants and 6 distinct families, among them, plants as exclusive like the Monstera adansonii, Calatheas and Scindapsus pictus. The result; a fantastic tropical ecosystem.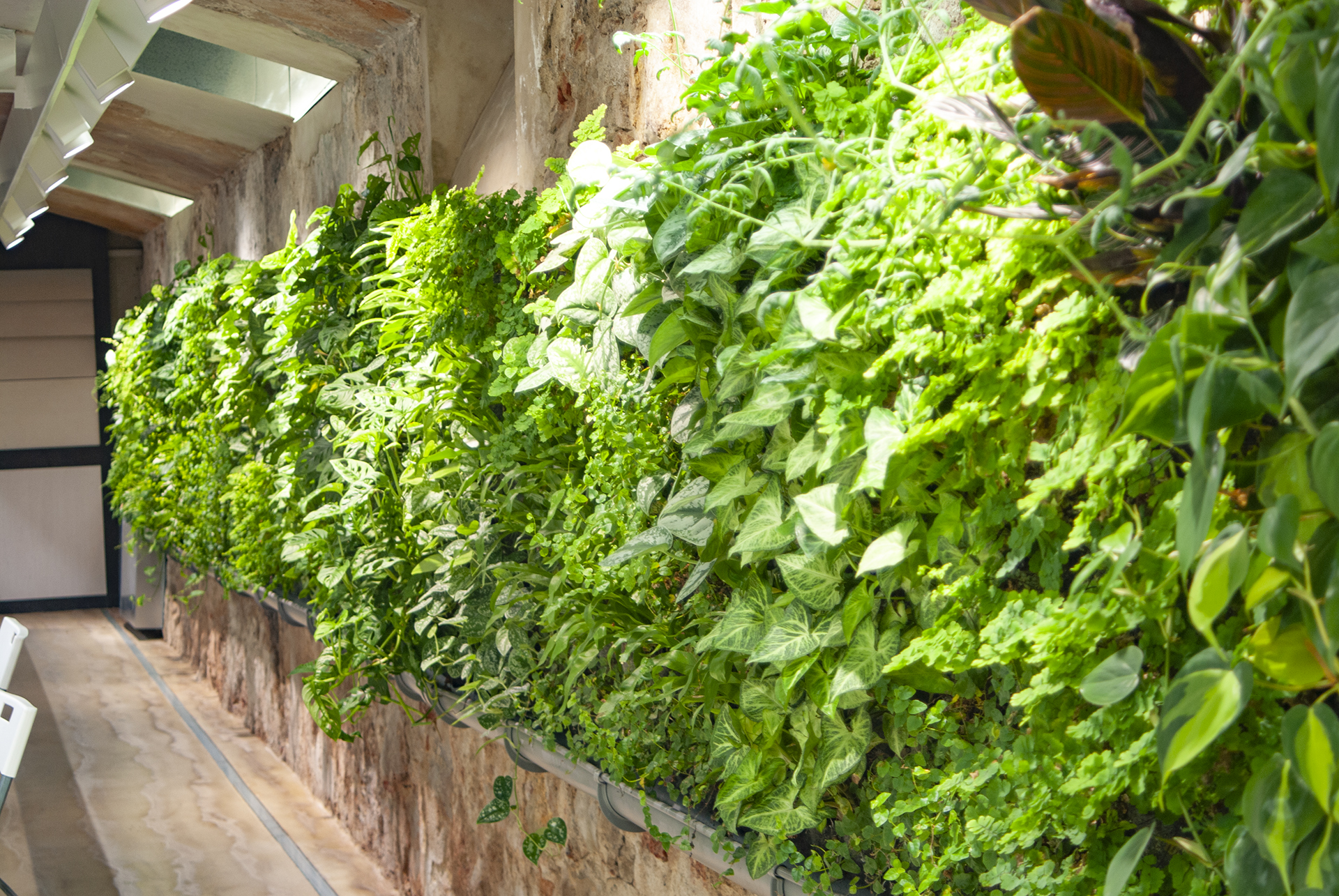 Flora Vertical S.L.
La PLAYAMEDIA
Share: