OGEEZ Barcelona
Ogeez Vertical Garden

This striking vertical garden is located in the center of Barcelona. Ogeez is a Dutch startup that produces and markets organic CBD essential oils. Although the place is minimalist, it was managed to give it a retro touch amalgamating the vegetation with neon lights.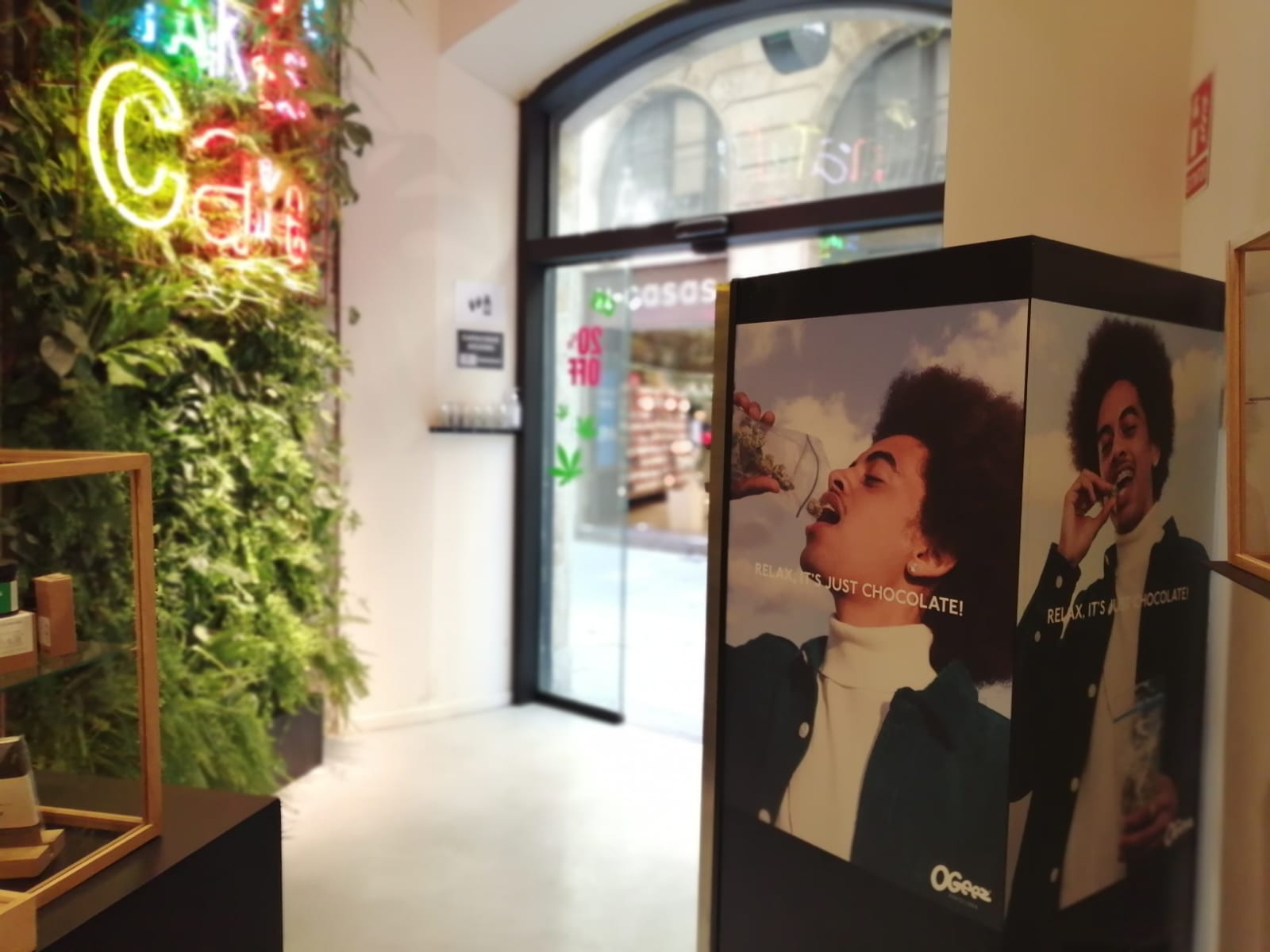 It is interesting to visit this vertical garden to appreciate the effect of the different tones that the leaves acquire in combination with the neon sign (Nature takes Care).
One of the requirements demanded by the customer's design was the select combination of plants of different genus and exact shade of green. To materialize it, we select plants from the Araceae family, such as Philodendron adansonii, scandens or monstera deliciosa. and others from the Arecaceae family, such as Chamadorea elegans or Arecas.
Provocative and natural design.
The irrigation and fertilization system was carried out by means of a dosing pump, hunter programmer and their corresponding electrovalves. All this in a secluded closet more than 10 meters from the vertical garden. The channeling of the water, both the loss and the arrival, is totally hidden under the microcement floor. Special broad-spectrum spotlights and natural (warm) light provide light support for the garden to grow healthy and dense.
"Take Care Nature" message that will not go unnoticed on Tallers street.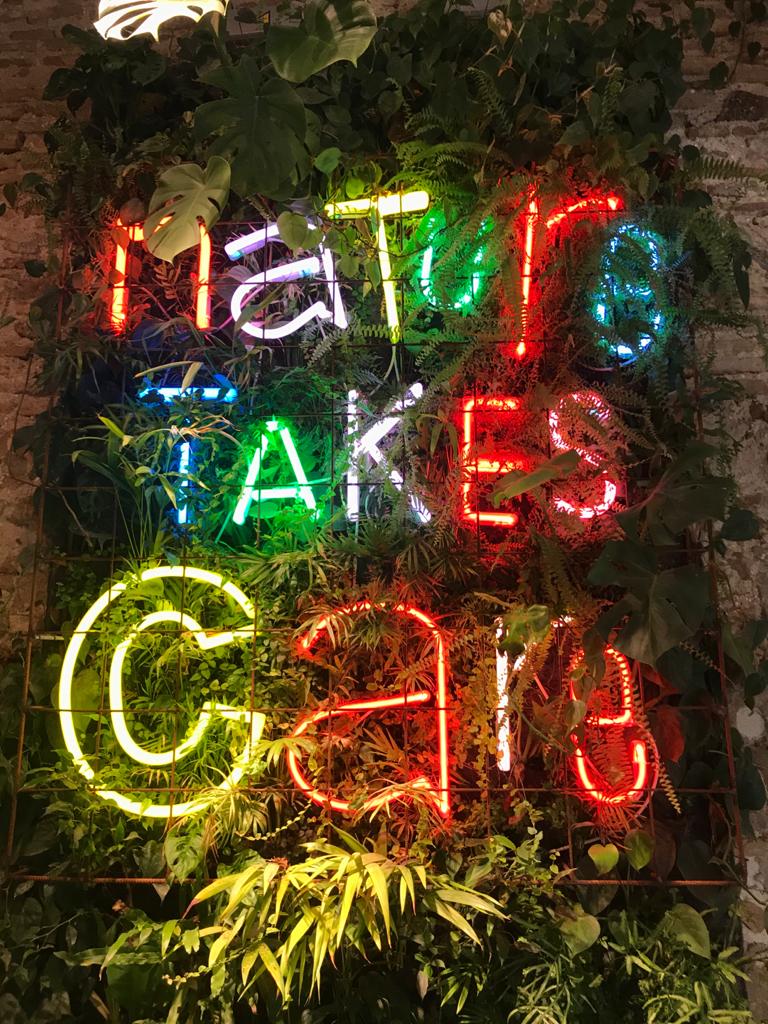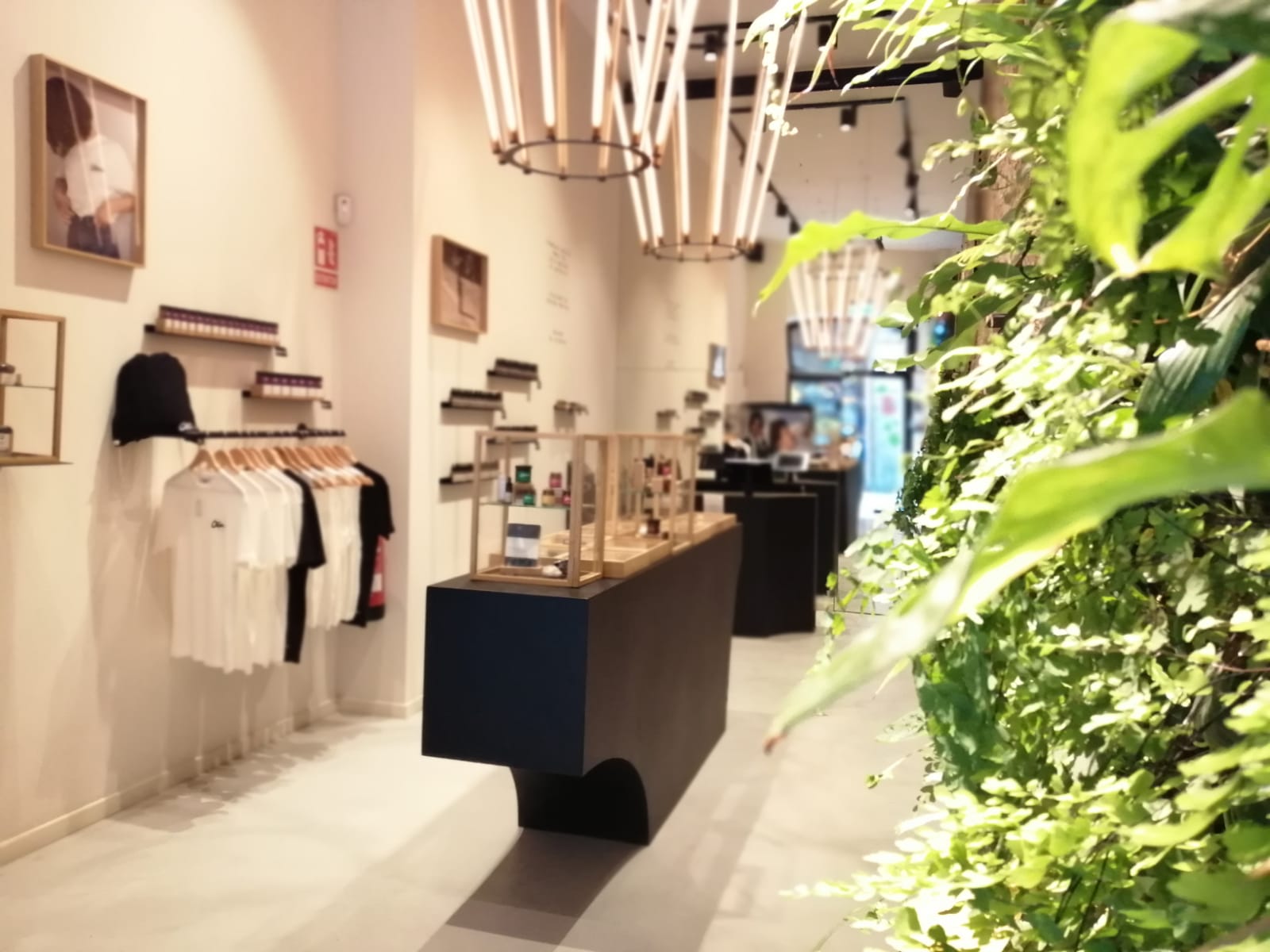 Flora Vertical S.L.
Ogeez, Carrer tallers 1. Barcelona
Share: